April's Kitchen
A touch of elegance to bring a venue's website to life
Design / Illustration/Architecture
Challenge
April's Kitchen is a thriving hospitality brand serving coffee and lunch by day, and a buzzing bar and restaurant by night in the heart of Cheshire. The team came to Verse to build up their new website and give their branding a complete refresh. As their business continued to expand, their current site became clunky and hard to manage, causing more problems than it solved.
Solution
We used a unique build to capture the chic and elegant vibe so evident within the April's Kitchen brand. Now with a fully accessible CMS, that staff were supported to know how to use, the team were more empowered to supercharge their digital presence. The site was fully optimised to make it much easier for people to find them and make a booking online.
Following our discovery sessions, our design team created bespoke illustrations and animations to be used throughout the site and on any other print work by the client.

Results
As April's Kitchen and their suite of businesses and brands expands, the team finally have a site that can keep pace and visually delight the team and their customers. Rather than slow them down by needing extra support to make changes and updates, it provides a solid platform to support their growth from strength to strength.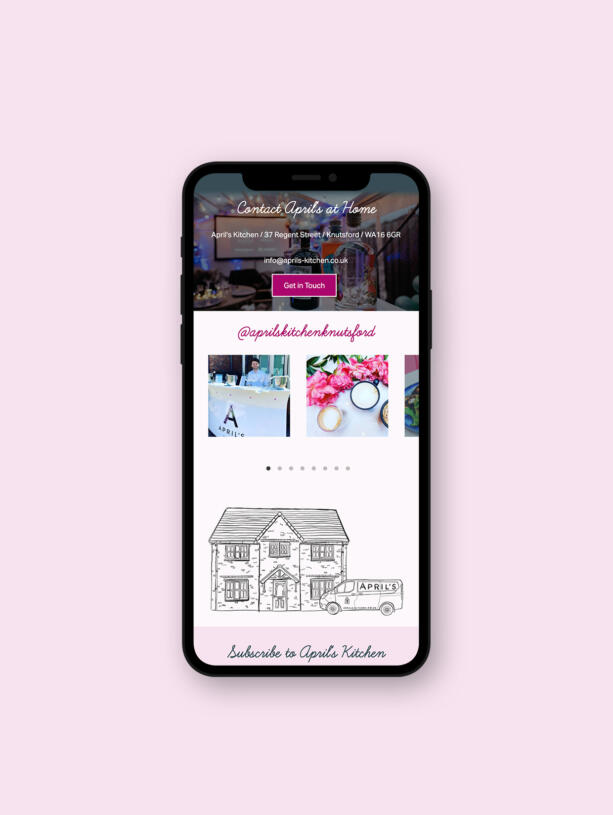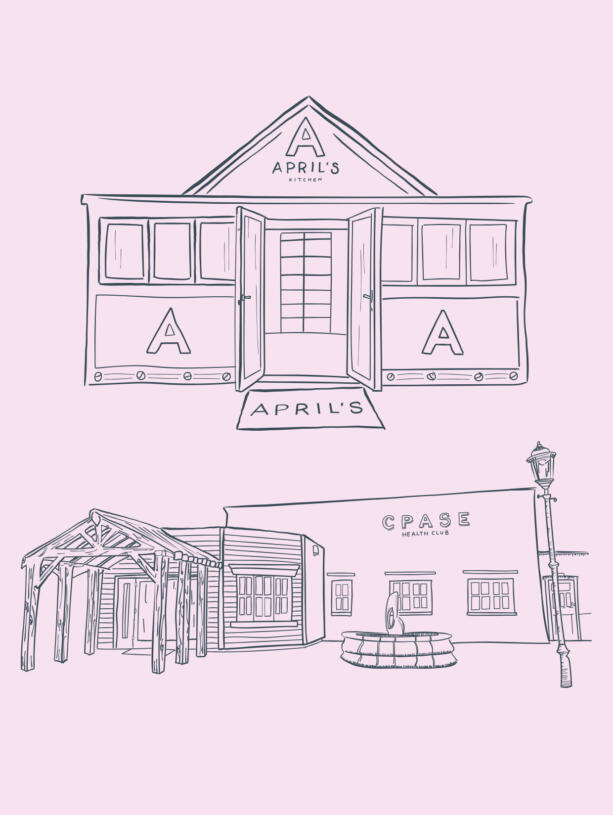 "We had a website that looked "ok" but was difficult to amend quickly and wasn't agile enough for our business. We now have a unique website, beautifully illustrated that fully represents our brand. The communication, expertise and patience have been fantastic to find a solution that works for us."
April Stobbart
Owner, April's Kitchen