Resorts World Birmingham
An entertainment destination like no other in the UK...and a headless website to match
Challenge
A destination like no other in the country, Resorts World Birmingham came to Verse not really knowing what success would look like for their online presence. With so many stakeholders, competing priorities meant the site identity was lost. From arcades, shopping, and wining and dining all under one roof, Resorts World Birmingham needed a clear and dynamic site that pulled in a curious customer and made them stay all day...and maybe a night in the hotel too. This was going to be a big one.
Solution
Through an intensive discovery process, we worked closely with the Resorts World team trying to figure out all the target audiences and customer journeys the site needed to serve. Based on our indepth research, we built a site that enabled users to explore online every facet of what Resorts World Birmingham has to offer. Promoting their position as a place for life experiences that cater to almost any customer desire, and keep people coming back, was their key goal.
Results
Resorts World Birmingham's website now mirrors their physical presence, putting them on the map as a destination for experiences like no other in the country. Responsive, dynamic and easily updatable for the staff team, it can balance the needs of all stakeholders and peak a customer's curiosity. From your first navigation to the website, the experience begins and seamlessly continues when you arrive.
We were really happy to receive minimal amends on our designs, delivering a strong end product against our brief.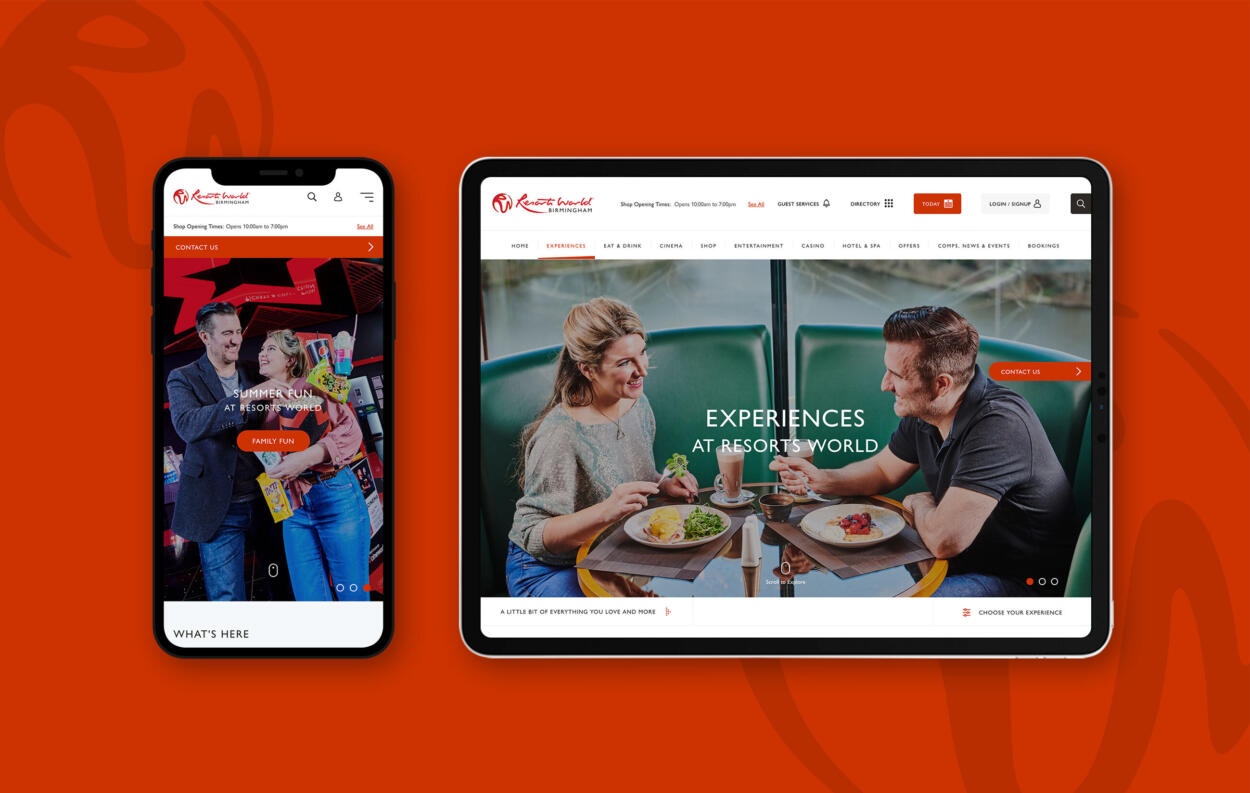 "When we came to Verse with our website project we knew our goal; we needed to ensure our online presence both lived up to and sold the experience in-person and helped users find all the information they needed clearly, but we didn't have a vision for it yet. The team were thorough and knowledgeable, involving all our key stakeholders in the discovery process, and their designs were exactly what we had been hoping for. Throughout the project no detail (or piece of feedback) went ignored and the end result was a beautiful online presence that works well for our guests and internal team alike. The team have been responsive when anything urgent has come up and are always a pleasure to interact with. We look forward to our continued work with them."
Sarah McHugh
Digital and Communications Manager