Craft
3

&

multi-sites

It just feels… right
One particularly exciting feature of the Craft 3 cms (content management system) is its multi-site framework.
Initially created as a means of localising sites to different languages and regions, it's actually become a fully featured way of managing multiple interconnected sites from one platform — in short, it makes the management of many sites under one umbrella… simple and quick.
This means that the same content can be rolled out across multiple sites — for example, a group news section could be deployed across a whole suite of sites. There's also a fine grain control aspect, which means that certain news articles can be shared across all sites, while others can remain site-specific.
Templates can be created and then shared meaning that multiple sites could be created with the same website layout but with different imagery and content. This is ideal for a number of small sites belonging to a parent brand, for example, a chain of restaurants where each location has its own website.
This was a perfect approach for our client, Lakes Leisure Estates, who approached us with regards to a complete redesign of its suite of sites. Its portfolio comprises of a number of camping and caravan parks, as well as several marinas.
The consistent design and templating in effect across each website is key to helping create a uniform-like approach that maintains a unique identity for each location, while also allowing for the sharing of certain content across a number of other sites.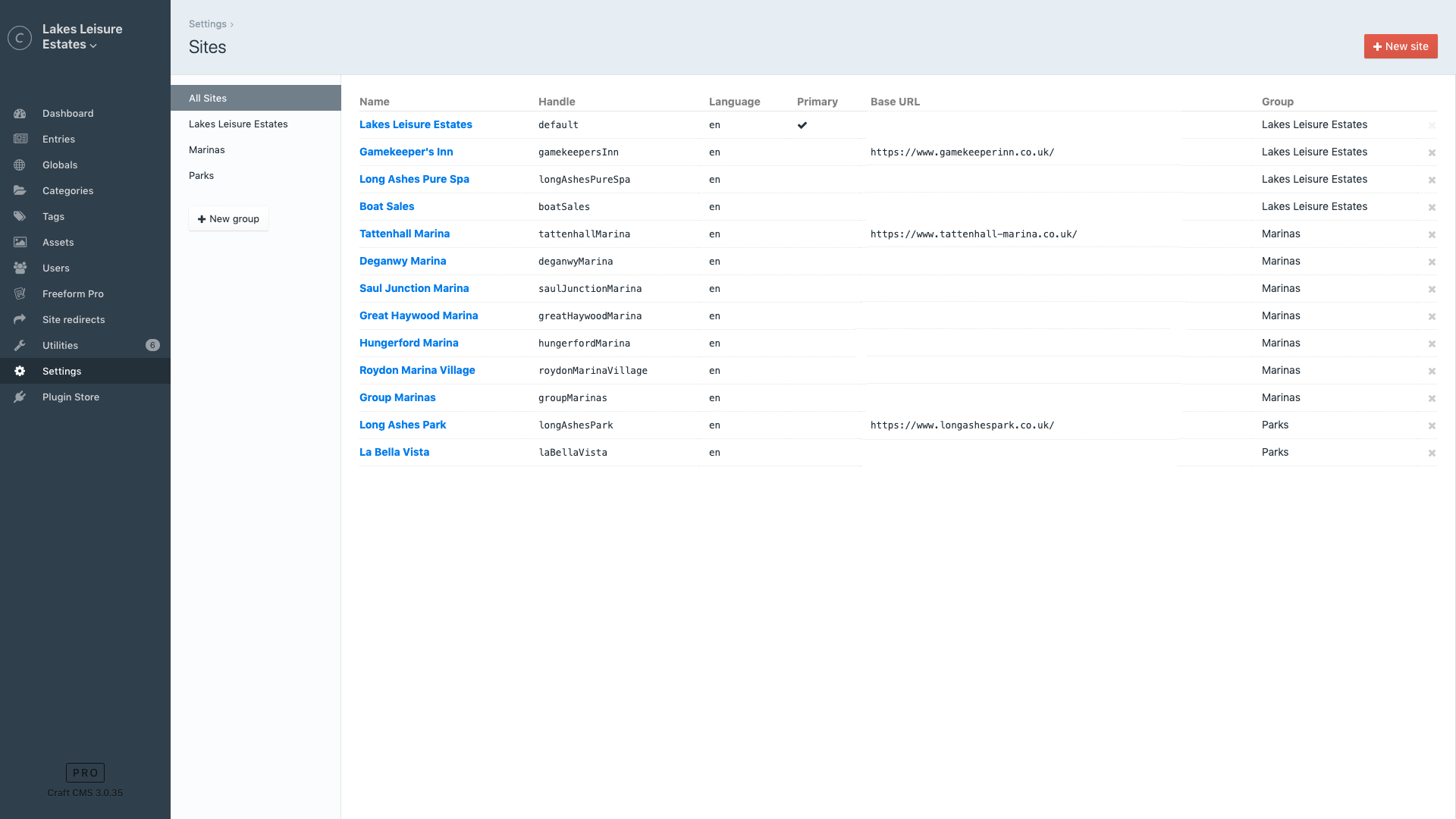 Craft 3 gave our client a complete platform from which to manage everything in one place while ensuring consistency across all their sites. It comes highly recommended for managing multiple sites and rivals much more expensive content management systems — especially when you take into consideration Craft's really good admin interface and ease of use.
If you'd like to find out more about how we can make Craft 3 work for your business or you simply want to discuss your options, don't hesitate to contact us.