World Book Day
2022

– Verse Reading Guide

Team Verse's reading lists are full of essential design, psychology, self-development and adventure literature – which book will you pick up next?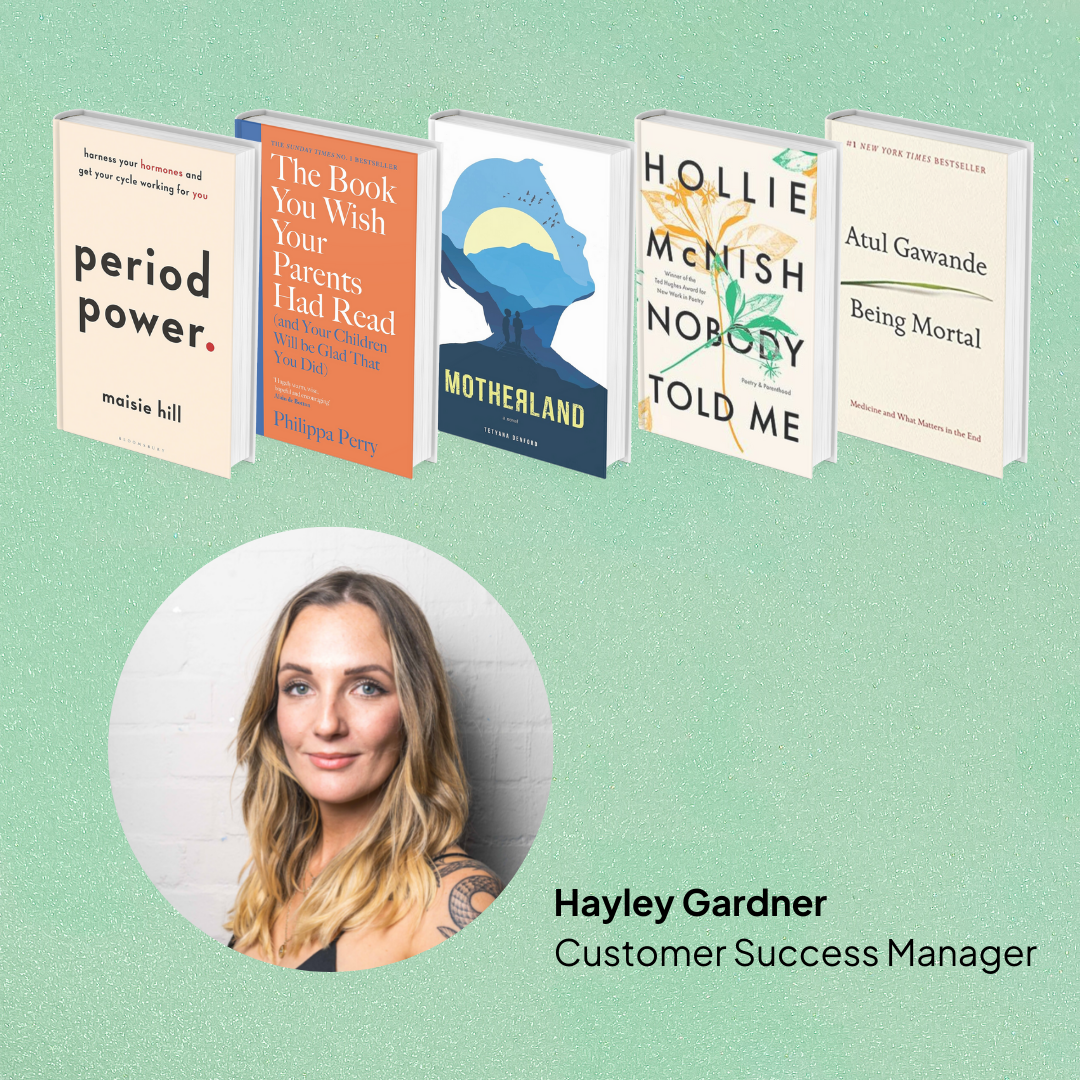 Hayley's Top Picks
Period Power by Maisie Hill
Life-changing detail on what happens at what point during the menstrual cycle. Helps you understand the best times to plan key aspects of your life based on the hormones that are prominent in each stage and gives you the detail on what is actually happening — I definitely didn't get taught this at school.
Being Mortal by Atul Gawande
I read this in

2020

but it's a really thought-provoking look at what the purpose of life is and how modern medicine has impacted changes to society and our approach to death.
The book you wish your parents had read
"

Urgh" is all I can say. A book about raising children whilst being aware of what impacted you as a child and how a lot of our values and beliefs about the world and its dangers are instilled in us purely by the way our parents behaved with us. I could class this as a horror story as it is

SO

eye-opening.

Motherland by Tetyana Denford
I'm biased as I'm proud to call the woman that wrote this a friend. It's incredibly relevant at the moment as it is based on her grandmother's life and set in Ukraine in

1940

. Will move your heart in ways you didn't realise it could move.
Nobody Told Me by Hollie McNish

Technically poetry but I am including it as I could ready it every night. Relatable, saddening, and hilarious poems about parenthood.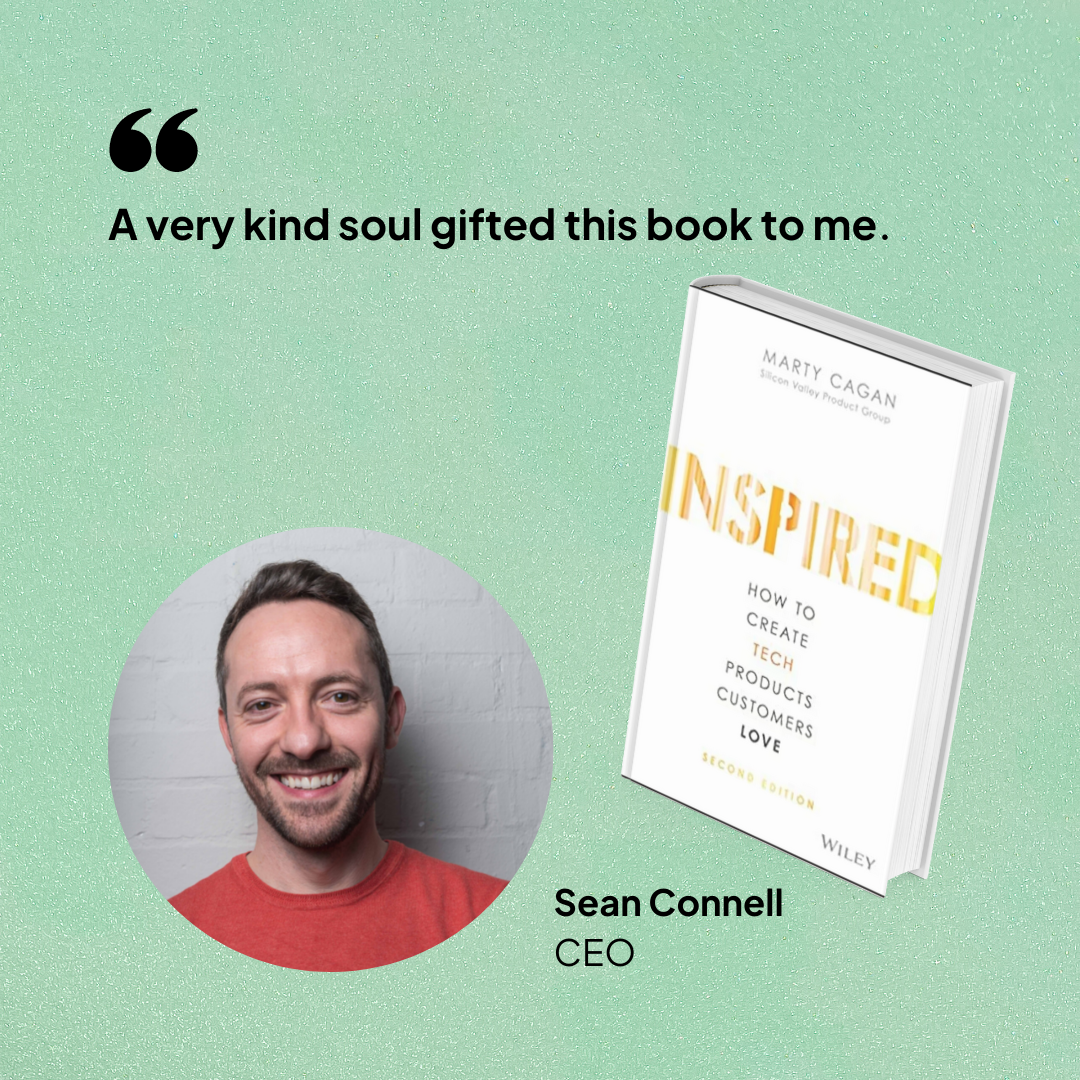 On Sean's professional reading list right now
A very kind soul gifted this book for me – I'm going to get stuck into on the train to Brum tonight!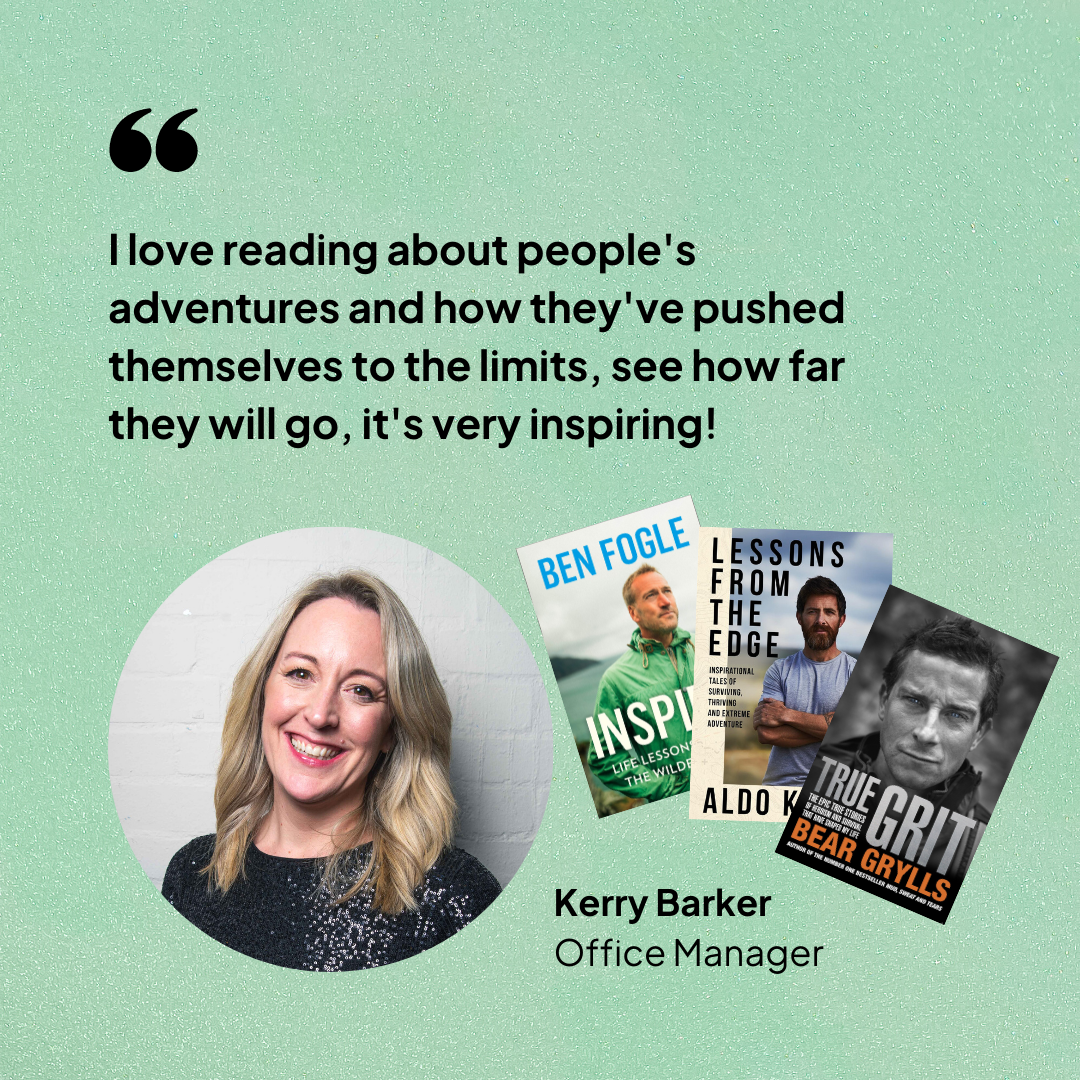 Kerry's Top
3

adventure novels
Inspire by Ben Fogle
Lessons from the edge by Aldo Kane
True Grit by Bear Grylls
I love reading about people's adventures and how they've pushed themselves to the limits, see how far they will go, it's very inspiring!